The Law Offices of Steven R. Decker
"Reversing Police Injustice in Illinois for Over 40 Years"
EVERYONE DESERVES A FAIR DAY IN COURT, LET US HELP YOU!
Felonies Misdemeanors Murder DUI Gun Possession
Drug Possession Burglary Theft Robbery Traffic Violations
Seasoned defense attorney Steven R. Decker is one of the most sought after criminal law attorneys in Chicago. He has developed a reputation within the legal community for his aggressive defense of his clients. If you have been arrested or charged with a crime in Illinois or a federal crime, it is important that you speak with an experienced criminal law attorney about your rights.
It is important to call us before you have been charged, plead guilty or before you accept a resolution due to pressure. The State of Illinois has attorneys protecting their rights and so should you. In over thirty years of practice in Chicago, we have developed relationships with attorneys in every corner of Illinois and outside the state. We are able to associate with local counsel or attorneys outside of Illinois if it is necessary to provide the best method to defend your case and protect your rights.
Steven R. Decker has successfully defended countless clients suspected or charged with both felonies and misdemeanors. The following resolutions of recent cases demonstrate Steven's ability to defend his clients:
People v. J.W.: 1 year expugnable probation for client found with 12 pounds of cannabis in vehicle.
People v. Nicky F.: A finding of not guilty for client charged with attempted murder despite videotaped footage of the beating.
People v. Roman I.: 1 year misdemeanor supervision for client found with 600 pills on his person and charged with possession of controlled substance with intent to deliver.
People v. Ray I.: A finding of not guilty for a client charged with criminal sexual abuse and battery.
People v. Ernest B.: Charges dismissed for a client charged with possession of controlled substances. Client's improperly seized money and vehicle were returned to him after illegal Police seizure.
People v. Shalonda K.: A finding of not guilty for client charged with possession of controlled substances for having cocaine on her person.
People v. Victoria R.: A finding of not guilty for client charged with battery against Paramedic.
People v. Michael F.: Charges dismissed for client charged with illegal transfer of firearms.
People v. Darel L.: Jury returns verdict of

not guilty

for client charged with first-degree murder. This verdict was delivered despite 4 witnesses testifying that they saw my client shoot an unarmed man, and my client admitting that he shot the man. Client is eligible for probation for a lesser offense.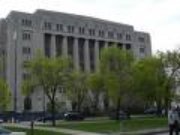 Representing Clients in: Cook, DuPage, Lake, Kankakee & Will County & throughout the State of Illinois & in Federal Court.
WE ACCEPT CREDIT CARDS!